Top Hiking Spots near Cazenovia NY

Bordering Cazenovia Lake, Cazenovia, NY, is a small village in Madison County with a robust history. It was established in 1793 by two adjacent towns and founded by John Lincklaen, an employee of the Holland Land Company. Named after Lincklaen's boss, Theophilus Cazenove, the village was built on the shores of the lake because of its beautiful landscape that is saturated with plant life.
While wandering the historic business center is a truly awe-inspiring experience, the surrounding area is a wild expanse littered with trails for casual and more experienced hikers. To learn all about the top hiking spots near Cazenovia, NY, keep reading below to find your next weekend retreat.
Chenango Canal Association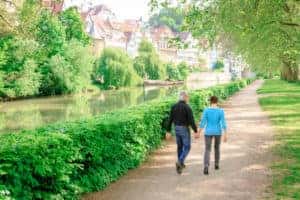 In 2001, when a woman and her grandchildren discovered a stairway and footpath covered by overgrowth. What they happened upon was an Irish and Scottish hand-dug canal and towpath, which is where mules and horses were used to pull boats down the canal.
Nearing the same geographic site a few years earlier in 1994, the Chenango Canal Association began restoring the original canal path but faced liability issues. It wasn't until 2001 that the project became a non-profit and continued through the help of local volunteers.
Today, the original 5-mile long trail is open to the public for daily use with a number of trail access points for daily hiking. It has been expanded to 8 miles in length and spans from the Colgate University campus to slightly above Madison Lake. During the migration season, bird watching is spectacular and Woodman Pond—the old end location of the trail—has a variety of waterfowl during the fall.
Onondaga County Parks
This family-oriented outdoor recreational space has plenty of trails to offer. Though you can't mountain bike on the property, you're more than welcome to grab your picnic basket and a blanket to set down along your hike. Pratt's Falls Park received its name from the winding trails that will take you to a 137-foot tall waterfall.
The park hosts many local and national orienteering events and also a popular place for archery practice. Get your little ones buckled in and make the drive over to Pratt's Falls Park for a day of relaxed hiking. And if you have a dog, it's invited to join your family!
Check out the Onondaga County Parks Facebook page for more information!
Stone Quarry Hill Art Park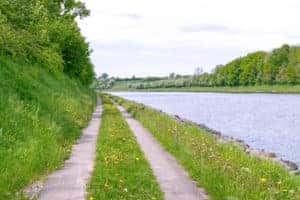 On a summer day in the latter half of the 1950s, Dorothy and husband Bob Riester sat down for a picnic on a small 0.23-acre plot of land right off of Route 20 on Stone Quarry Road. They decided to buy the land and use it for a summer home away from their property in Syracuse, NY. Through the decades, the couple continued purchasing nearby land until they had about 85 acres in the mid-1980s.
Although it was legally zoned as residential, Dorothy, who was an avid artist and community member, allowed anyone with shared interests to enjoy the land, her on-site studio, and her and Bob's home. When 1991 came around, Dorothy decided to have the property designated as a non-profit art park, which not only relates to the original architectural design of the home but also to the community the park fostered.
From dawn to dusk year-round, the Stone Quarry Hill Art Park is open to the public. There's a system of trails that will take you all around the park and through art installments meant to interact with nature in various ways. At the helm, you'll find the visitor center located on The Hill Top, where you can access the Vista Trail that leads into The Woodland Trail just west.
Take a look at their Facebook page to learn more about Stone Quarry Hill Art Park.
Take a Weekend Stroll
We hope you enjoyed reading about these three top hiking spots near Cazenovia, NY, and how to navigate miles of New York forests. Every trail offers a slightly different experience and diversity of wildlife, so be sure to visit all of them when you get the chance. Whether you're walking after brunch through Onondaga County Parks or going for a 5-mile hike through Chenango Canal Association, you're bound to have a cathartic day out with your family or friends.