Ram 2500 vs Ford F-250

If you're a driver in Hamilton, Madison, or Smyrna looking for a pickup truck that works as hard as you do, it's likely that the Ram 2500 and the Ford F-250 are pretty high on your list of prospects.
University CDJR has put together the following Ram 2500 vs. Ford F-250 comparison as an attempt to assist you in narrowing down the possibilities even further. We'll be taking a look at what each one of these fully capable pickup trucks has to offer within the categories of convenience, comfort, and technology. Read on to get one step closer to deciding which one is right for you.
Aspects of Convenience and Comfort for the Ram 2500 vs Ford F-250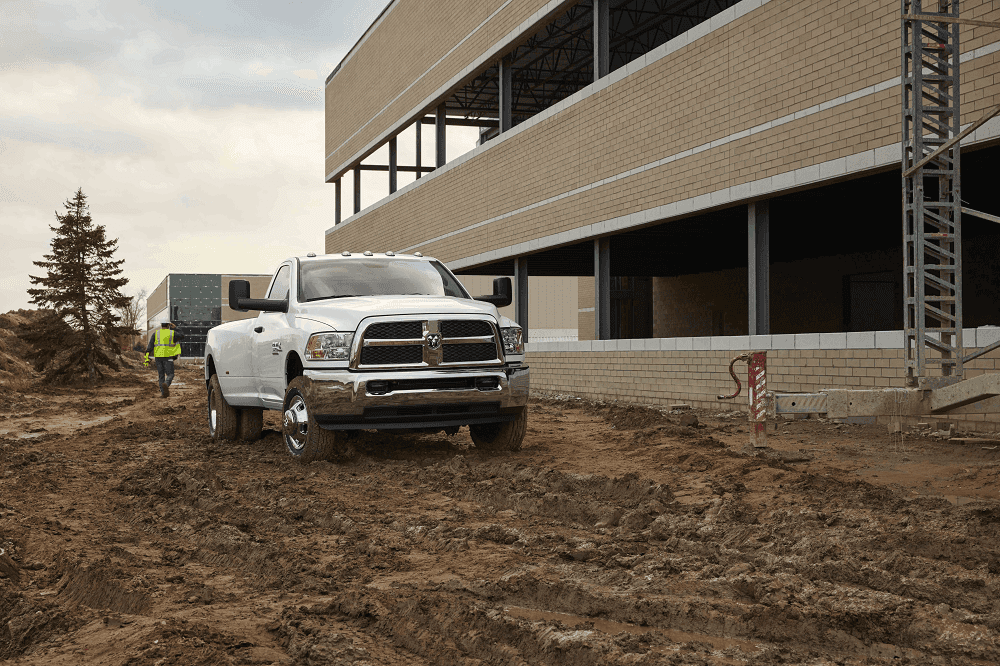 Convenience is bound to be a high priority during any vehicle search. If this is the case with you, you'll be interested to know that the 2500 sets itself up to be a major player in this area. It starts out strong with features like the available Memory for Radio, Driver's Seat, Mirrors, and Pedals. With this, you'll have your preferred positions set up and ready to go for each, so you can get on the road even quicker. Unfortunately, the F-250 is not available with this.
Another aspect of convenience that you won't find in the Ford F-250 is wireless charging. The Ramcharger Wireless Charging Pad that's available in the Ram 2500 sees to it that everyone on board will be able to have fully charged mobile devices without having to bring along any cords.
When it comes to comfort, the 2500 continues to impress. For instance, you and your front-seat passenger can look forward to enjoying a cozy ride due to the available Ventilated Front Seats. This is yet another feature that's not found in the F-250.
The Technology Comparison
Technology is another area where the Ram 2500 is a noticeable standout. It accomplishes this by placing several handy tools right at your fingertips. A big example of this would be found in the Touchscreen Displays that provide you with easy access to controls and settings without taking too much of your attention away from the drive itself. The standard Touchscreen Display in the 2500 is five inches. For even easier access, 8.4-inch and 12-inch Touchscreen Display sizes are available.
The Ford F-250 doesn't provide you with nearly as much variety here. The standard size for its touchscreen is eight inches. While this might be a bit larger than the standard size in the Ram, it doesn't come close to the 2500 model's available sizes.
Ram 2500 vs Ford F-250: The Results
We've just compared the 2500 and the F-250 side by side. With its accommodating conveniences, cozy comforts, and supportive technology, the Ram 2500 manages to show itself as the superior option.
Now that you've had a peek into the kinds of things it can do, you're ready to try it out in the flesh. If you call Hamilton, Madison, or Smyrna home, you can make this happen by contacting University CDJR to schedule a test drive.