Jeep Lease Deals Norwich NY

Jeep vehicles provide Norwich, NY, drivers with a wide array of possibilities when it comes to finding the one that fits in with your individual needs and sensibilities. If you're interested in learning about your options in terms of Jeep lease deals near Norwich but are unfamiliar with the major benefits that come with leasing, University CDJR has compiled the following information for you to check out.
First, we'll go over a few of the reasons driving a Jeep can be such an advantage. Then, we'll review some of the benefits that come with leasing. Finally, you'll get a peek into what it will be like when you visit with our staff of specialists over in the finance department.
Our Vast Inventory of Jeep Vehicles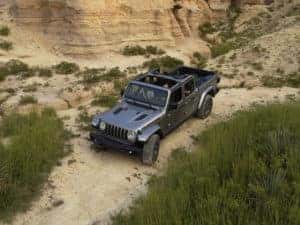 With options like the Wrangler, Renegade, Compass, and Cherokee, the Jeep lineup of vehicles provides you with a wide array of opportunities to customize your driving experience just the way you like it.
While you're taking your time perusing through our assortment of possibilities, our sales staff will be right there with you. You can count on them to show you around, answer your questions, and join you out on the road whenever you're ready to take a spin.
Why Leasing Your Next Motor Vehicle Might be the Right Decision for You
There are a lot of advantages that come with automotive leasing in general. For one, when you lease, you'll only be financially responsible for the vehicle for as long as you're leasing it. Most likely, you will either not have to make a down payment, or, if you do, it will be considerably lower than if you were to purchase and finance the vehicle. Similarly, you can expect your monthly payments to be a lot lower as well.
Another benefit that's definitely worth mentioning is the fact that the automobile you'll be leasing will be under warranty, meaning that routine maintenance will most likely be covered.
Plus, if taking advantage of the latest technology and safety features is a priority for you, leasing ensures that you have the ability to appreciate the newest gadgets since you can upgrade more easily once your lease has ended.
Then, once your lease is up, the final steps are simple. All you'll have to do is return the car to the dealer and begin your search for the next one to lease.
Accommodating Finance Support Services at Your Disposal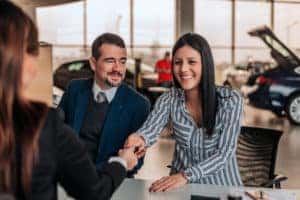 The specialists that you'll be meeting when you stop into our finance department are here to assist you in any way they can. They'll take the time to sit down with you and review each of your options. They'll also provide you with detailed answers in the event that you have any questions along the way.
Discover Our Various Jeep Lease Deals Norwich NY Today
If you're ready to begin your Jeep-leasing journey, you can get things started by contacting our team here at University CDJR. We'll be happy to get you all set up for a test drive.