Jeep Compass vs Jeep Cherokee
New Jeep Compass Inventory
New Jeep Cherokee Inventory
If you're a driver in Hamilton, Madison, or Smyrna, you likely appreciate an SUV that can take on any challenges the road might have to offer while providing an accommodating experience for you and your passengers to enjoy. That's exactly what you can expect from the 2020 Jeep Compass and the 2020 Jeep Cherokee.
The following comparison between these two has been put together by our team here at University CDJR. Read on to find out how each one can contribute to your daily drives and beyond.
Jeep Compass vs Cherokee: Spotlight on Performance

Together, the Compass and the Cherokee provide you with a wide range of performance capabilities. This gives you the opportunity to choose the one that fits in with your priorities and sensibilities the best. Both Jeeps come standard with a 2.4L MultiAir® engine that exhibits a maximum output of 180 horsepower.
The Cherokee has two other available engines for your consideration. One is a 2.0L turbo engine that supplies you with as much as 270 horsepower and 295 lb-ft of torque. The other is a 3.2L V6 engine that can get up to 271 horsepower and 239 lb-ft of torque.
Jeep Compass vs Jeep Cherokee Interior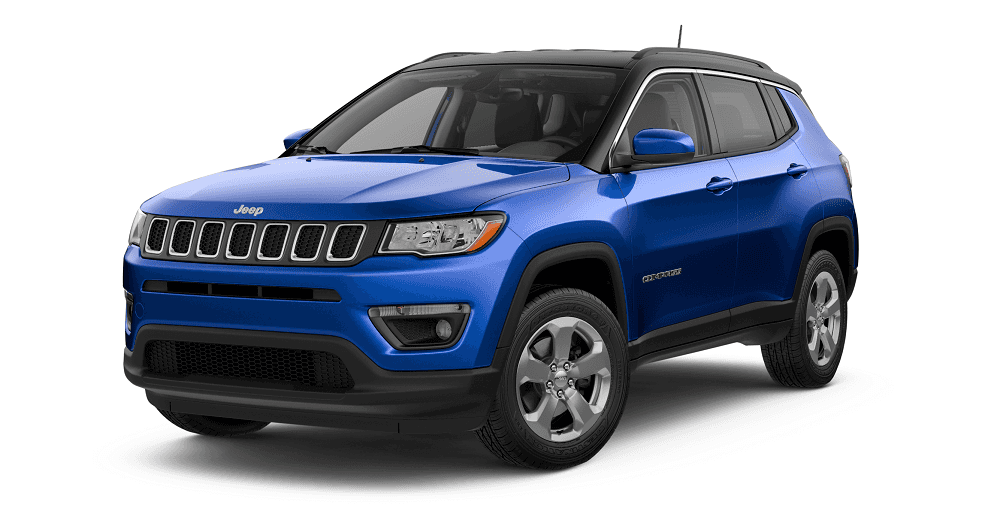 Another highlight for these two sport utility vehicles is the fact that they both allow their occupants to enjoy a spacious interior. This is shown by their passenger volume measurements. The 2020 Compass offers 126.7 cubic feet, and the Cherokee contains 128 cubic feet.
Each row of seating contains plenty of opportunities to stretch out and relax as well. The Compass supplies you and your front-seat passenger with 39.2 inches of headroom and 41.8 inches of legroom. Those riding in the back have it just as nice with 38.5 inches of headroom and 38.3 inches of legroom.
The 2020 Cherokee also makes use of comfortable seating arrangements as it has 39.4 inches of headroom and 41.1 inches of legroom in the front and 38.5 inches of headroom and 40.3 inches of legroom in the back.
Compass vs Cherokee Safety Features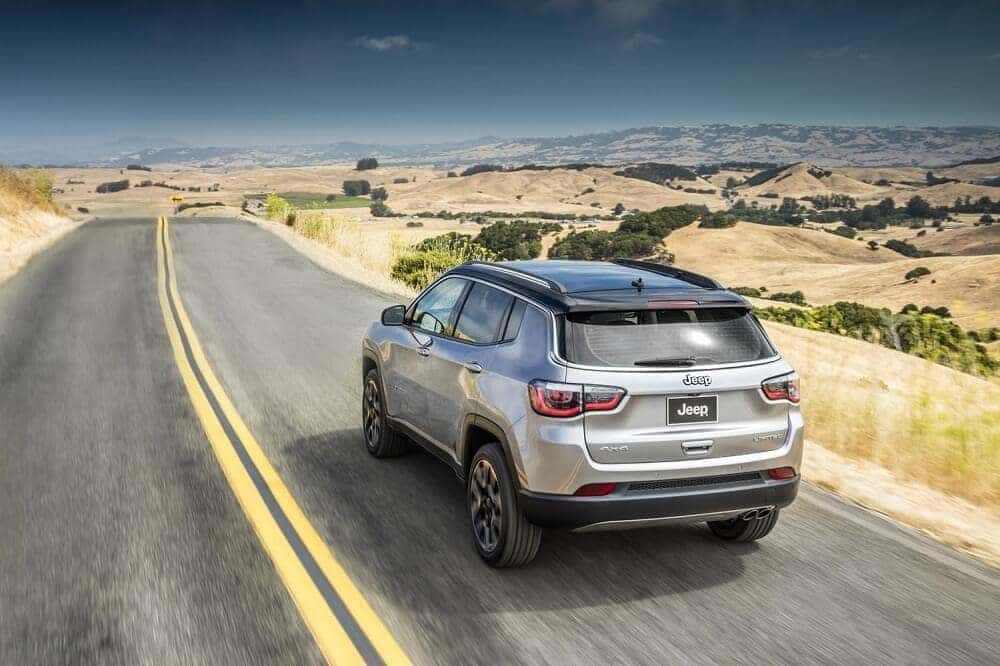 Safety is likely to be one of the chief determining factors when you're shopping around for your next SUV. Neither the Compass nor the Cherokee disappoint in this area. For instance, they both offer All-Speed Traction Control. This feature comes in handy by distributing the appropriate amounts of torque to the wheels that need it the most in order to increase traction whenever slippage is detected.
They also come available with the Blind Spot Monitoring (BSM) system that gives you a boost in overall awareness by letting you know whenever a vehicle is in one of your blind spots. This action makes it possible for you to change lanes with confidence.
Learn more about these two Jeeps and our other Jeep models with our library of Jeep reviews and comparisons!
Jeep Compass vs Jeep Cherokee: Get a Feel for Both Today
You've just seen a snapshot of what the 2020 Jeep Compass and the 2020 Jeep Cherokee can do for your drives throughout Hamilton, Madison, and Smyrna. If you like what you've learned so far about these impressive SUVs and would like to experience each one in person, go ahead and contact University CDJR whenever it's convenient for you. We'll be happy to get you all set up for your test drives.