2020 Ram 2500 Preview

Are you ready for a new truck to help you with all your daily heavy-lifting needs? There's nothing like the power offered by the Ram 2500 and the 2020 model year is looking to bring some impressive performance to the table.
To help Hamilton, Madison, and Smyrna drivers find out what to expect from this coming vehicle, University CDJR has brought you this guide. Continue on and find out what's new in the 2020 Ram 2500.
Available Safety Features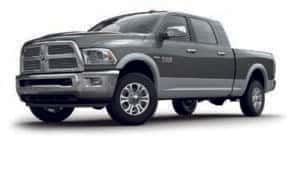 One of the most major improvements coming to the 2020 Ram 2500 is the addition of more safety features. It's looking like we can expect to see the option to upgrade your truck with an available Lane Keep Assist on all trims of this truck. This system will help to apply corrective steering to your vehicle if it detects you're drifting from your lane.
Drivers can also expect adaptive steering to be made available aboard this truck. This technology will allow your vehicle to provide you with a much smoother drive given a number of different driving situations.
Increased Fuel Tank Capacity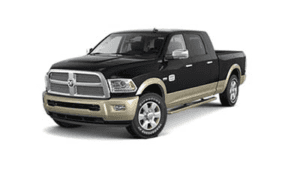 Another improvement we can expect aboard this truck is the addition of an expanded fuel tank aboard certain configurations of this truck. Drivers who choose a model with the crew cab and eight-foot cargo bed will likely make use of a standard 50-gallon fuel tank.
Drivers can expect to enjoy a very long driving range with the help of this fuel tank. You'll love how easily you can traverse long distances without having to fuel back up when you're inside this full-size truck.
Brawny Engine Performance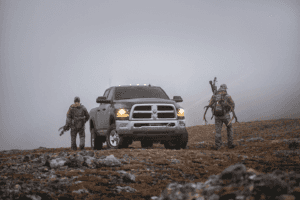 While we don't expect to see any new engines with this heavy-duty truck, we will likely see the impressive powertrains from the 2019 model year. Expect to find a standard 6.4L HEMI® V8 engine with 410 horsepower and 429 lb-ft of torque, altogether offering 17,580 pounds of towing capacity.
We'll also likely find an available performance engine option offering more towing power. That engine may take the form of the 6.7L Cummins® Turbo Diesel I6 engine with 370 horsepower and 850 lb-ft of torque. Ultimately, this engine is able to offer up to 19,780 pounds of towing potential.
Looking to finance? Apply for Ram Financing online here!
Comfort Technology
The Ram 2500 is built for comfort, even if you're on the job. That's why we expect to see many of the same comfort features aboard to 2020 Ram 2500 including heated and ventilated front seats. These will help you feel cool and dry so you can just relax during longer drives.
We can also likely expect to see an available Eight-Way Power Adjustable Driver Seat which will provide you with multiple ways to configure your chair. You'll be all set to take on miles of open road with ease using this feature.
Learn More About the 2020 Ram 2500
For many drivers in the Hamilton, Madison, and Smyrna areas, a truck is just what you need to tackle any job put in front of you. That's why our team at University CDJR is here to be your guide to the new 2020 Ram 2500.
To find out more about the features of this vehicle, get in touch with us online or over the phone today! Schedule your test drive online!
*Vehicle Preview Disclaimer: Model not yet released. All specs mentioned herein have been cited from Pickuptrucks.com and are subject to change by the manufacturer.